Well, I finished painting the bands on the fore and main masts. Fortunately, when I removed the tape, there was minimal peeling of the yellow paint, so touch-up was pretty easy. For the touch-up on the bands, and for some of the smaller indications of the bands, I used a felt tip marker (a fine tipped marker). Here's how the fore & main masts (bottom sections) turned out: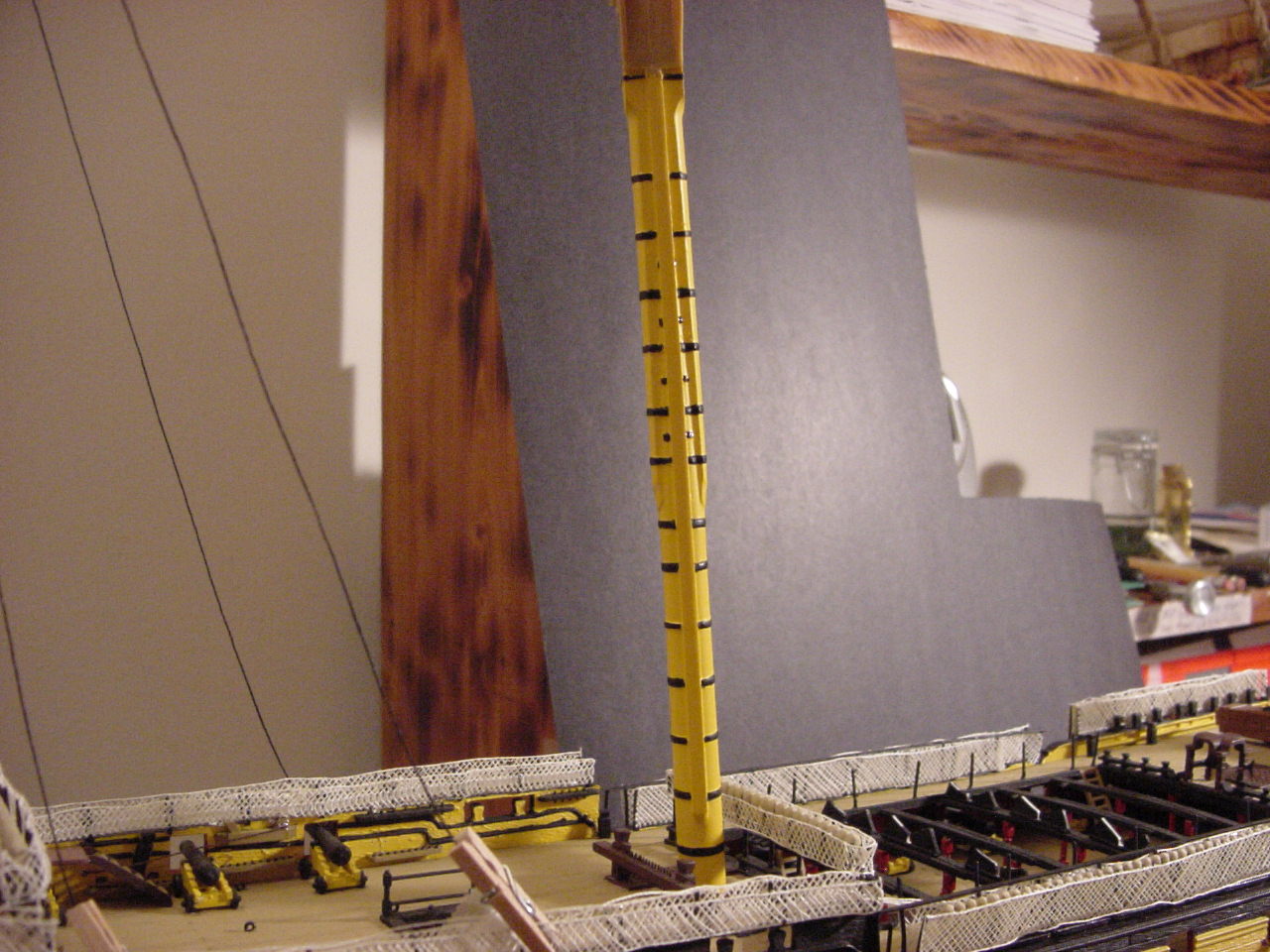 Here's some pictures with the preventer collar stays in place, and one with stays (tentatively) in place: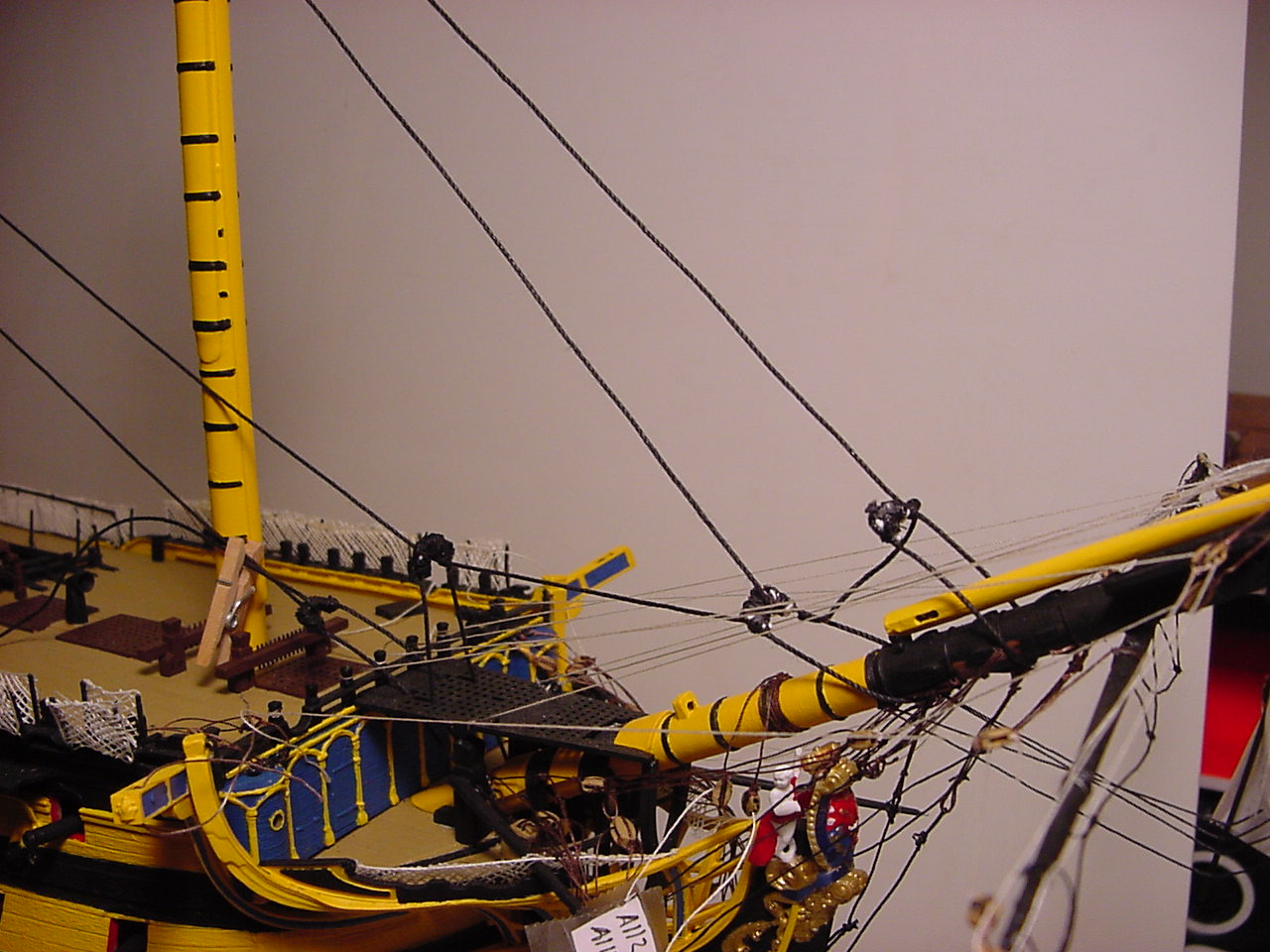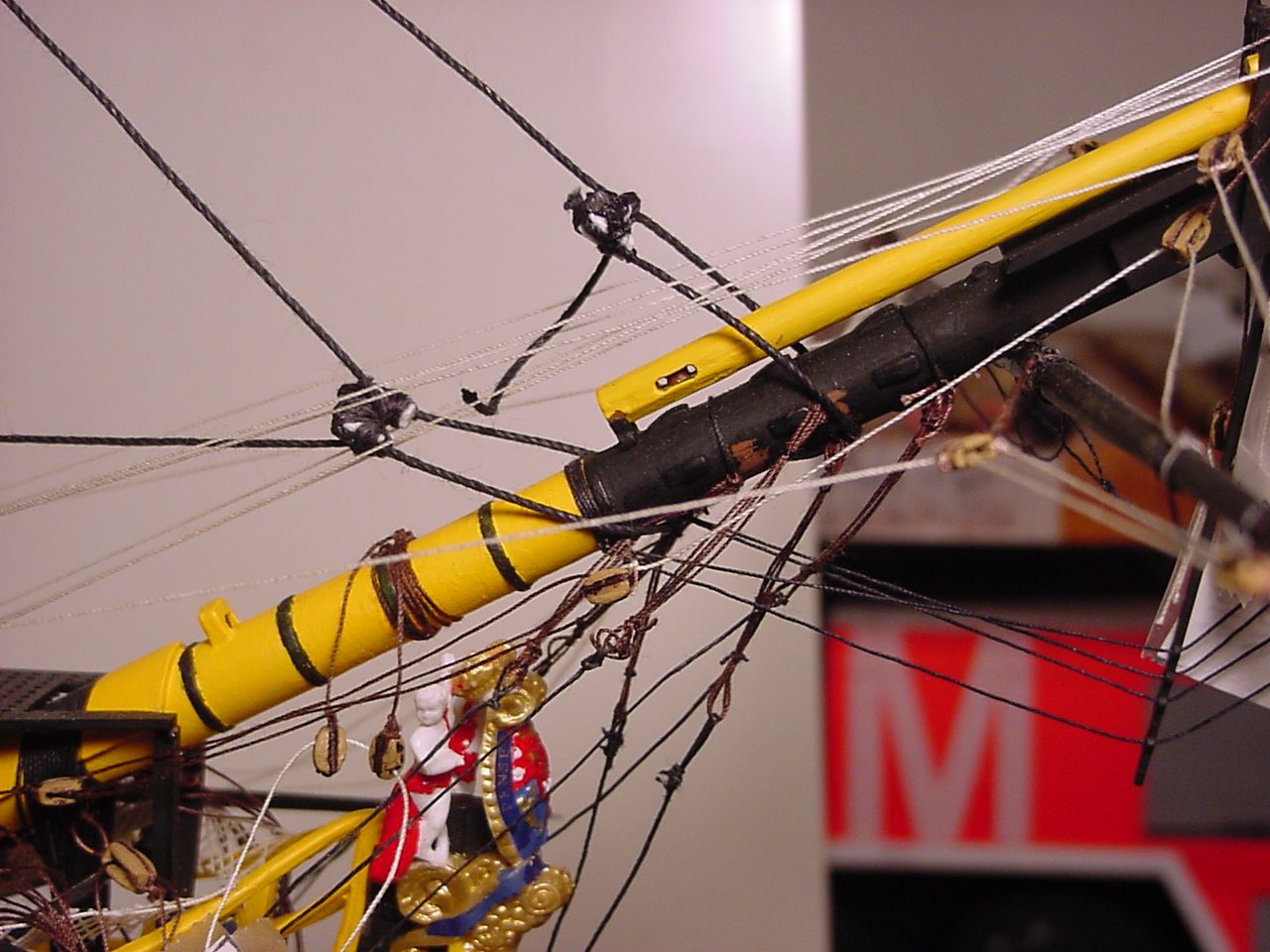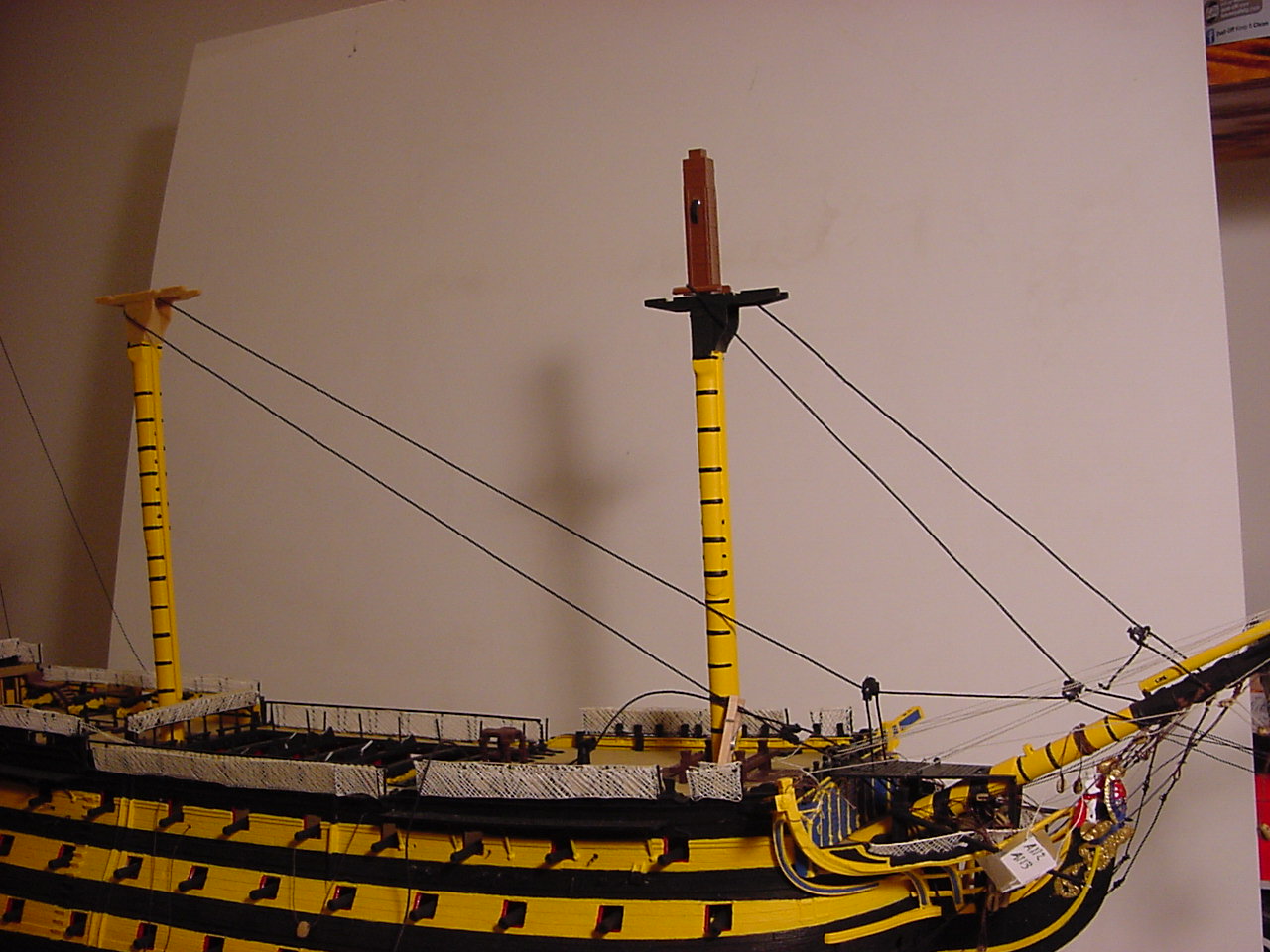 Lastly, and just for fun, I ran some thread through some of the upper blocks on the mizzenmast. When I was painting & preparing the blocks, my thoughts were "gee, these things are small". But once I put some thread through them, it seemed that the blocks were a lot bigger - almost too big! But I did this just because I'm anxious to start the rigging (which is still a ways away).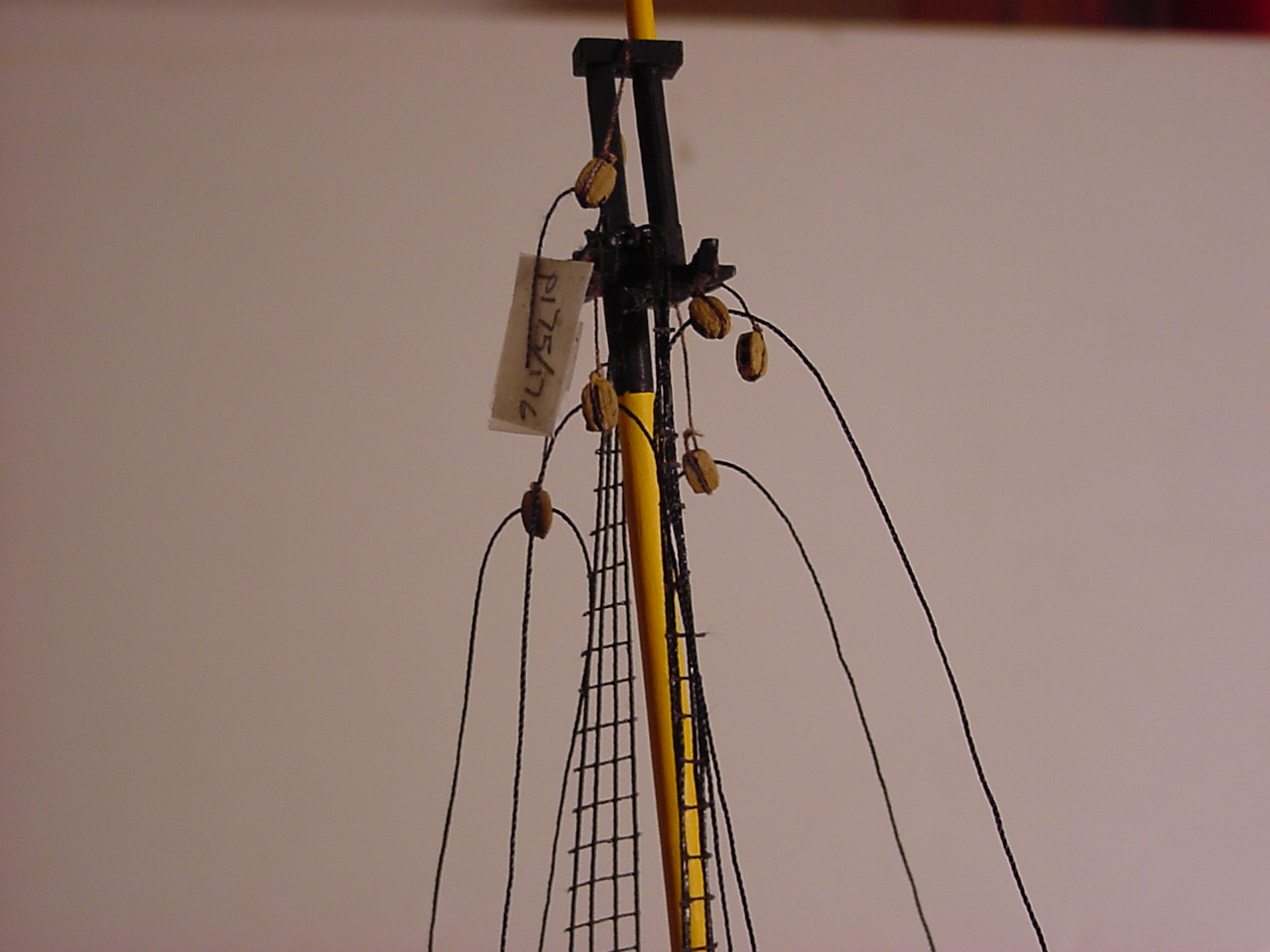 In other news, I'm about 3/4 of the way done with fabricating the main lower shrouds. I'm doing about 10 - 15 ratlines at a pop, and with 12 vertical elements to the shroud, that's at least 120 crossing points that need glued!
Also, I got an e-mail from what might be the last remaining hobby store in the county, informing me that they're closing their doors by the end of the month.
I went there Saturday, hoping to maybe pick up some deals...unfortunately, it looked like they had already gone through and cherry-picked the stuff they were sending to other stores, so there wasn't a whole lot to grab. I did, however, get some solid Plastruct rods, for future use as a "mouse" on the main & fore stays (more on this later).
Aside from all that, though, I'm very pleased with the airbrushing of the remaining mast elements...it sure was a lot easier than trying to brush paint everything!
Hope you all enjoy the pix; if there are any questions, please ask. And, as always, thanks for reading!