I received Bronco's big coastal sub on Monday and dove right in. The size of the box is deceptive, sure fooled the wife. It is big. I studied the instructions and deviated from them right off the bat. The hull is divided into four pieces, two for each side. Bronco would have you build the front half of the hull, and then the back half, and then join the two assemblies. I opted to join the front and back halves of each side of the hull instead. It allowed me to apply cement to both the inside and outside of the hull joint for a stronger bond. The fit is excellent and the joint is hidden by a weld seam.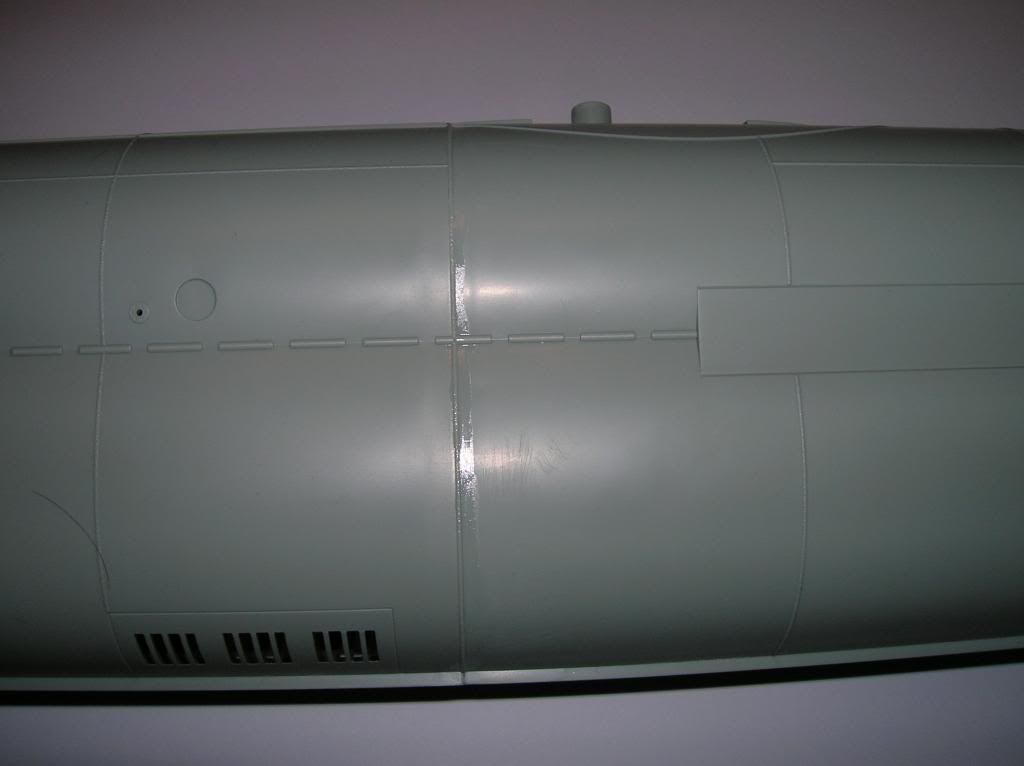 These seams are molded to the rear hull quarters and are delicate. Use care when handling these parts to avoid damaging them. I ended up with a couple of gaps at the top and bottom of the hull halves. Probably my fault rather than the kit. It helps to be an octopus when trying to join the halves.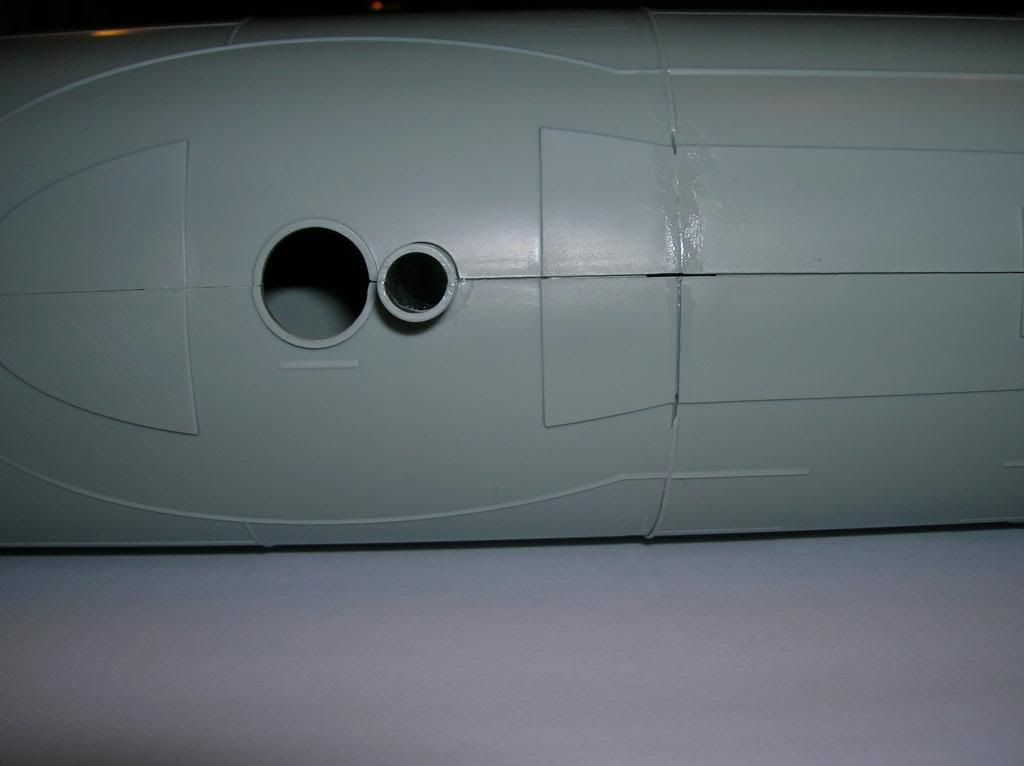 The two completed hull halves are just held together with rubber bands in these photos. The tube visible projecting through the upper hull is the periscope well. That's it for now, will post more as I go.
Al